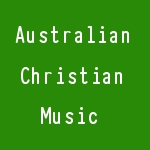 Listen again to an Australian Christian music set from Songs of Hope on 10April2016. Songs include:
Crossway Baptist/Roma Waterman - God is great (04:59)
Resource Christian Music - Better is One Day (05:52)
Aliki - At Your Throne (04:06)
Click the play button for the audio. Play time is 15 minutes.